What are the requirements for a complete Amazon brand presence?
One of the first conversations we have with new or smaller brands is an explanation of everything that is required for a complete brand presence on Amazon. Here's the list. This article isn't meant to be a detailed tutorial, but as a checklist for confirming that your brand presence is complete. If you can check all of these off your list, then you have what you need for a successful Amazon brand launch.
We're always happy to answer any questions you have.
A Quick Overview
A brand needs:
Complete, professional quality product detail page (PDP) content
An Amazon Store
A Brand Profile
Amazon Post content
Presence in Amazon Brand Registry
An Amazon advertising strategy (even if the strategy is to not advertise on Amazon)
PDP Content
"Write your bullets like nobody's looking at your carousel. Design your carousel like nobody's reading your bullets."
Each product detail page needs:
A product title that's SEO optimized and crafted to follow Amazon best practices
Bullets which are professionally written, follow Amazon best practices, and which tell a complete, linear story about your product's unique selling proposition (or USP)
At least four carousel images, including the hero image. All must be at least 2000 pixels on the longest side. Products must be professionally photographed (or rendered). The carousel should not simply be a collection of product images, but (just like the bullets) should tell a complete, linear story through the use of product imagery, illustration, and short copy. All copy must be readable on mobile devices.
Product variations (also known as twisters), so that customers can see all of the size/color/style options, if applicable
A byline below the title that connects to the brand's Store. That is, it should read Visit the Acme Store and not Brand: Acme.
A product description that's professionally written, clear, and (again, just like the bullets and carousel) tells a compelling, linear story about your product (and brand)
A+ content, whether it's a BrandStory, basic A+, or Premium A+. Your basic A+ or Premium A+ should also be published in Spanish if you're in the US. This used to be a "nice to have" but we now consider it to be an essential feature.
PDP Nice-To-Haves
These are recommended, but not essential, at least at launch:
One or more videos in the carousel (but, they should not be videos created simply to check this item off the list. The videos should be informative and worth the customer's time.
PDFs of your Quick Start Guide or User Guide, if appropriate and if the category allows it. These can be enormously helpful pre-sale tools for more complex products, and can assure the customer that the product is compatible, easy to set up, and has everything they need.
Product Reviews
This is technically PDP content, but it's important enough to get its own part of the list. Products convert far better when they have at least ten reviews, and unless you happen to have a product that already has tremendous brand awareness, you can't expect to hit your sales potential until your product has reviews. Amazon's Vine review program is a worthwhile investment.
Brand Registry and an Amazon Store
Applying for the Amazon Brand Registry is an essential step and should be completed immediately after you've set up your Seller Central account. Among other things, it allows you to create an Amazon Store, which is essential to the conversion process.
An Amazon Store:
Gives your brand credibility. We have found that one of the highest performing customer journeys on Amazon is landing on a product page, and then clicking through to the store.
Improves product discoverability
Allows you to build a list of followers for remarketing
Allows you to run Sponsored Brands ads
Can serve as an effective destination for off-site promotion (although you will want to test the performance of sending traffic to your Amazon Store vs. to individual product pages)
Your Brand Profile
This is a step that many brands miss, so it's an opportunity for you to stand out. All you need is a logo, and a set of colors (your brand palette). You'll get free exposure to shoppers throughout Amazon.
Amazon Post Content
You can think of Amazon Posts as their internal version of Instagram. Amazon Posts appear on your Store, and on product detail pages (both your own, and competitors'). Post traffic and clicks can vary widely, but since it's free to use, you shouldn't pass it up. If you're already creating content for Instagram, most of it will make ideal Amazon Post content as well.
An Amazon Advertising Strategy
There are a few cases where Amazon advertising is not a good investment. We've worked with brands who already had widespread awareness, and were launching on Amazon just to capture the built-in demand. For those brands, an advertising strategy was not necessary, as they met their sales objectives purely through organic searches.
For just about every other brand, however, advertising is essential.
Here's the advice we give to every new client:
You should not begin an advertising campaign until all of the items in the list above have been completed, even reviews (and in fact, especially reviews).
Allow time for your ads to be fully optimized. Our typical guidance is to allow two to three months before your ads are performing as well as they can be, and delivering a ROAS that's profitable. For those first several weeks, the purpose of advertising is sales and awareness, but not profitability. While there are plenty of examples of it working otherwise, you should not expect to be your campaigns to be instantly profitable.
In Conclusion...
This was meant as a brief but comprehensive overview, and not a complete tutorial. We love talking about Amazon tactics and strategy, so let's set up a meeting if you'd like to learn more. You can also learn about our Amazon Services for startups, small and medium brands, large brands, CPG and grocery brands, and our complete brand management services.
If the complete list of requirements for an effective Amazon brand presence seems a little daunting... well, that's because it can be. The good news is that we're here to help with advice and creative services if you need them. And the great news is that there are so many brands that haven't done the work. This is your chance to stand out from the rest.
The Parker-Lambert Difference
We don't take a factory-style approach. We're a boutique agency, and all of our clients are under the care of our internal team. We're a partner in your success, and we invest the time into building a customized growth plan that provides you with everything you need for optimal performance.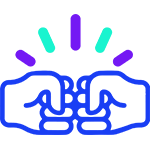 Brand and Catalog Management
Brand and Product Launch
Go-to-market planning and execution to ensure a successful launch of your brand, whether it's new to the world, or just new to Amazon.
Strategy and Growth
Market analysis, setting revenue targets, and implementing plans to grow market share.
Advertising and Promotion
Parker-Lambert is an Amazon Verified Partner. We define and deploy advertising and promotional plans for growth and return on investment.
Product Setup and Maintenance
Let's get your product line set up right, the first time, with variations, keywords, and best practices for titles and bullets.
Technical Support
We work with Amazon support teams when things go wrong, so you can focus on making great products.
Schedule Your Intro Strategy Call
Let's get started with a short Zoom session to discuss your needs and answer any questions. We won't add you to any lists or bombard you with emails after the session. It's free, with no obligation.
Already know what you need, and just want to see pricing? You can request a quote.