New Brand Roundup: VitaFive, Svetia and Monkiä
Things have been busy here at Parker-Lambert. As the eCommerce agency of record for Vilore Foods, we've taken on managing the Amazon and Walmart presence for three established brands:
VitaFive is a leading brand of gummy vitamins for adults and kids, with a substantial brick and mortar footprint including Target. Our plan is to substantially grow their Amazon and Walmart revenue.
Svetia and Monkiä are sweetener brands manufactured by Metco. They're market leaders in Mexico, and now we're going to help them become a leading brand on Amazon and Walmart in the USA.
We have a few more brands that we're eager to tell you about, but we'll have to wait just a bit longer.
Want to see if your brand is the right fit for our services? Let's talk.
The Parker-Lambert Difference
We don't take a factory-style approach. We're a boutique agency, and all of our clients are under the care of our internal team. We're a partner in your success, and we invest the time into building a customized growth plan that provides you with everything you need for optimal performance.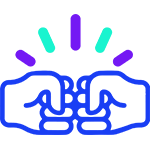 Brand and Catalog Management
Brand and Product Launch
Go-to-market planning and execution to ensure a successful launch of your brand, whether it's new to the world, or just new to Amazon.
Strategy and Growth
Market analysis, setting revenue targets, and implementing plans to grow market share.
Advertising and Promotion
Parker-Lambert is an Amazon Verified Partner. We define and deploy advertising and promotional plans for growth and return on investment.
Product Setup and Maintenance
Let's get your product line set up right, the first time, with variations, keywords, and best practices for titles and bullets.
Technical Support
We work with Amazon support teams when things go wrong, so you can focus on making great products.
Schedule Your Intro Strategy Call
Let's get started with a short Zoom session to discuss your needs and answer any questions. We won't add you to any lists or bombard you with emails after the session. It's free, with no obligation.
Already know what you need, and just want to see pricing? You can request a quote.